How Diversity Professionals Can Support the Needs of a Remote Workforce
Using Remote Learning to Support and Engage Employees
Due to the unprecedented events of March 2020, companies are scrambling to help support the needs of their remote employees. This includes diversity professionals who are identifying the best ways to continue to engage their workforces and sustain focus on diversity and inclusion values.
Companies who help their remote workforces gain the skills they need to work effectively and stay productive will have a competitive advantage in these tough times.
Qstream hosted a virtual panel of D&I experts who discussed how diversity professionals are responding to the crisis with the methods and resources you can use with your teams.
Watch this webinar to receive expert advice on:

How diversity professionals can serve as a resource during times of change to help employees work effectively and inclusively
Tips on how to create inclusive teams while employees are remote
Ways to deliver critical training information to a dispersed workforce
Speakers:
Mariana Fagnilli
Chief Diversity Officer
Catalent Pharma
Kim Dukes
Diversity and Inclusion Talent Strategist
Beth Israel Deaconess Medical Center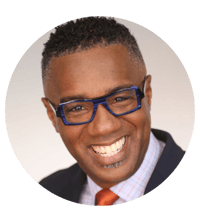 Shawn Mott
Organizational Development and Training Consultant
Resources for Human Development in Philadelphia
Kari Heistad
CEO
Culture Coach International